Skip to Main Content
It looks like you're using Internet Explorer 11 or older. This website works best with modern browsers such as the latest versions of Chrome, Firefox, Safari, and Edge. If you continue with this browser, you may see unexpected results.
Please visit the Imagination Library website for more information or to login to your parent account.
Imagination Library program, children ages birth up to their 5th birthday receive a FREE book in the mail each month. The purpose is to instill the habit of reading, and create the library habit, too!
For more information and registration: delawarelibraries.org/imagination
This program is brought to you by Delaware Libraries, a program of First Lady Tracey Quillen Carney's First Chance initiative
Questions about your child's account? Contact us: Ask A Librarian
Goodnight with Dolly

Features Dolly Parton reading a series of Imagination Library books. Each episode includes activity sheets, parent reading tips, and suggestions for additional reading,
The trailer for the documentary "The Library that Dolly Built".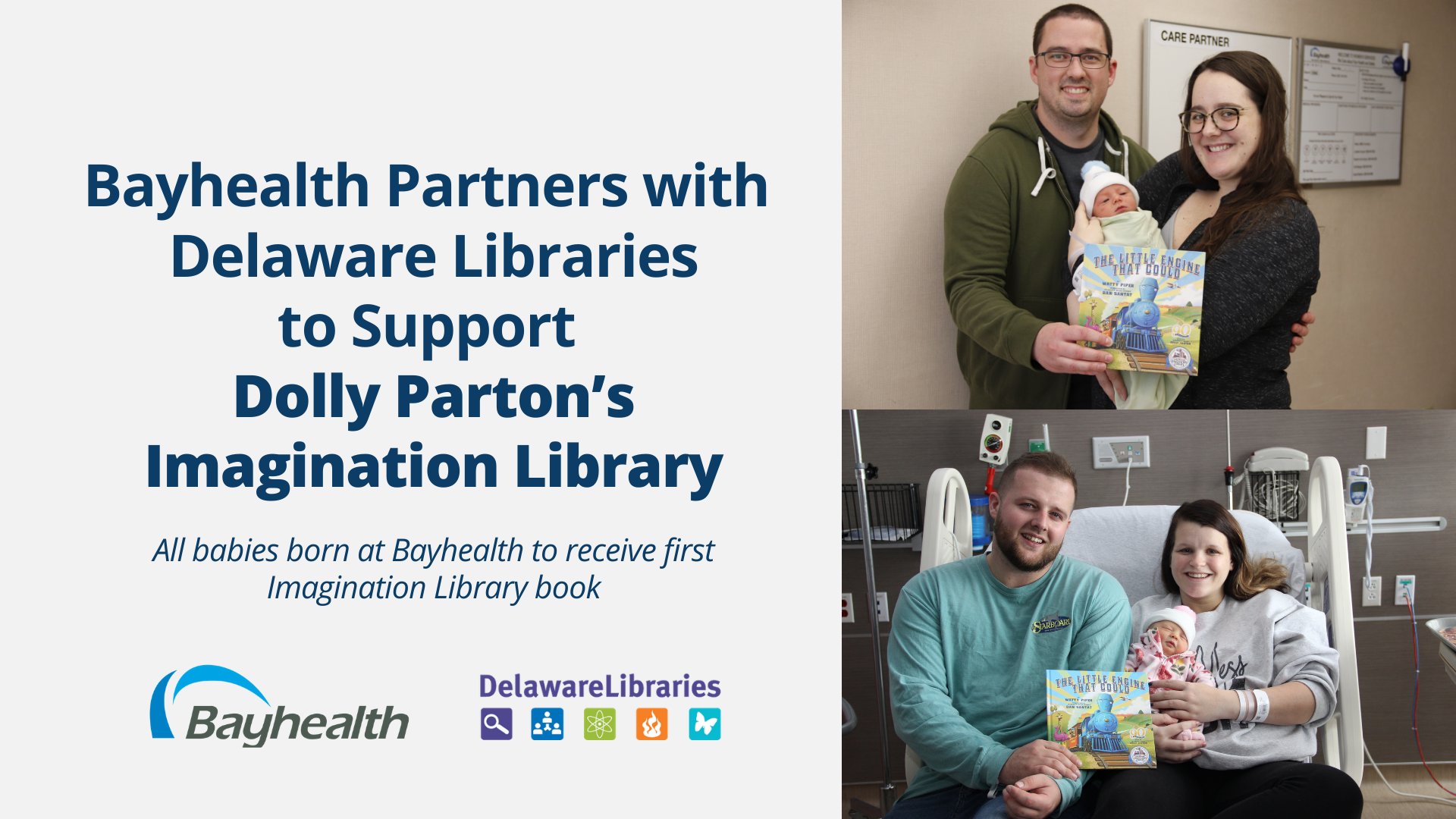 "The single most significant factor influencing a child's early educational success is an introduction to books and being read to at home prior to beginning school."
-National Commission on Reading
LIBRARY SERVICES
JUST FOR PRE-K
800's Literature